BigQuery
BigQuery is a serverless and cost-effective enterprise data store. It works across clouds and scales with your data. It is easily integrated with GA4 & Google Ads platforms (both push data into BigQuery). Data can be pulled directly into Google Data Studio as well.
In addition, it can provide a single, unified interface. It is accessible for all data practitioners of various coding skills. They can use it to simplify analytics workflows. Beginning with data ingestion and preparation, leading to to data exploration and visualization. Once data is ingested, it can also be used for ML model creation. It also allows you to use simple SQL to access Vertex AI foundational models directly inside BigQuery. This can be used for text processing tasks, such as sentiment analysis, entity extraction without having to deal with specialized models.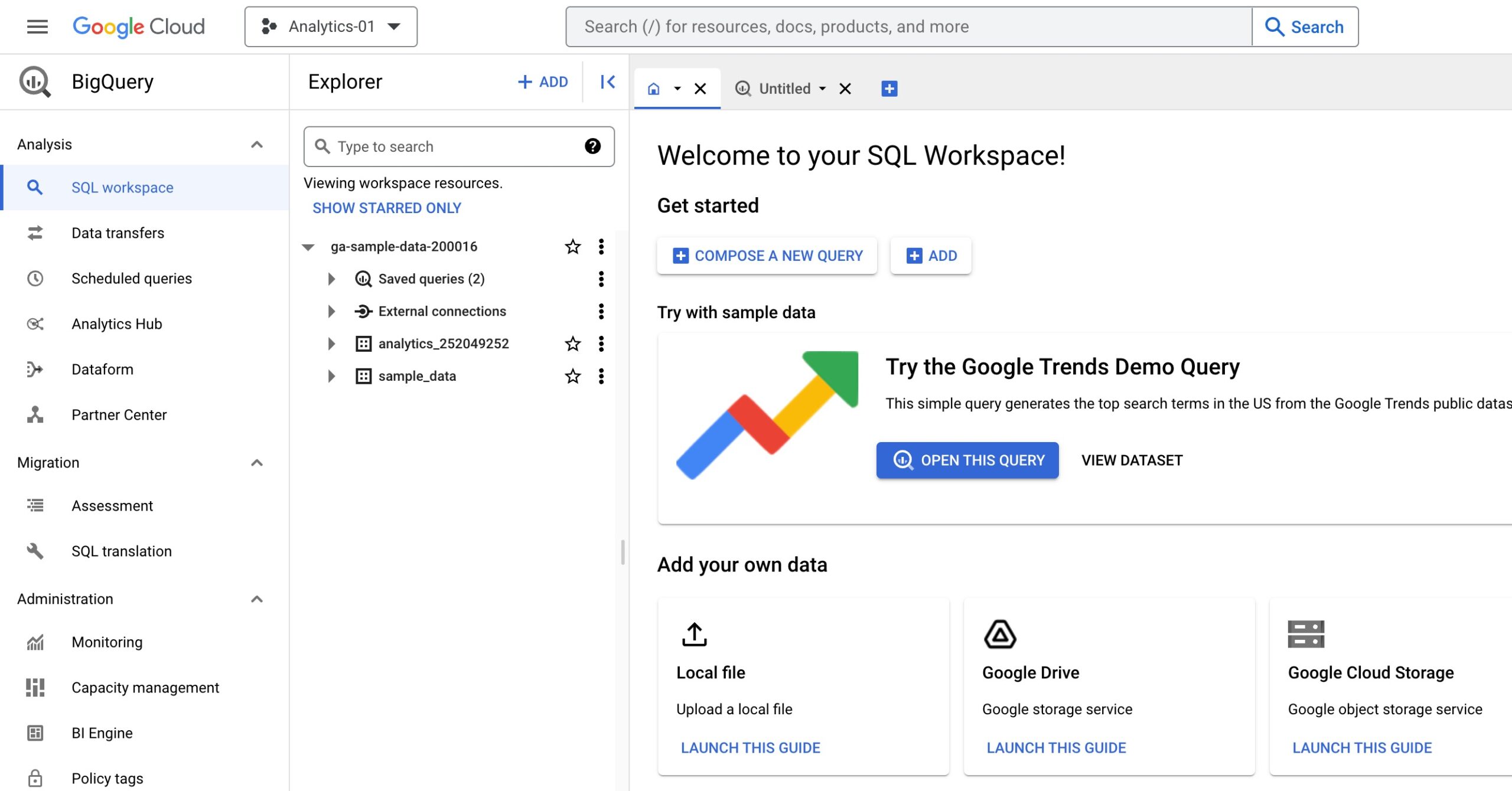 With BigQuery, you can store data securely with high performance and nearly unlimited growth. It is perfect for data analysis.